Laser Spine Institute | Tampa - Virtual Tour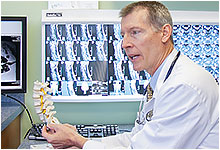 Welcome to Laser Spine Institute!

Laser Spine Institute is the leader in endoscopic spine surgery and offers minimally invasive spinal procedures for people like you who suffer with neck and back pain. You are about to embark on the virtual tour of our streamlined patient experience. Sit back and enjoy your tour of Laser Spine Institute's state-of-the-art Tampa surgical center.

Welcome to Tampa
Our Tampa surgery center is conveniently located near the Tampa International Airport, is within walking distance from local hotels and provides a picturesque view of Tampa Bay.
Additional Information Related To This Image:

Waiting Area
During your streamlined surgical process at Laser Spine Institute, you will begin your path to wellness by checking in on the third floor of our Tampa surgery center. Our friendly staff will help you during your time in Tampa and will direct you to your daily appointments.

Clinic Exam Room
Laser Spine Institute's Tampa surgery center features 13 clinical exam rooms on the fourth floor where you will have your initial consultation and all necessary pre- and postoperative appointments during your time at our facility. Caregivers are welcome to accompany you in these rooms while you review your MRI with the physician or receive your physical exam.
Additional Information Related To This Image:

Patient Café
You can relax with your family or caregiver, enjoy catered breakfast and lunch or surf the Internet while waiting in our comfortable café located on the first floor of our Tampa surgery center. We know the pain our patients deal with every day and our professional hospitality associates make sure you feel at home during your experience at Laser Spine Institute.

Spinal Diagnostic Center
Spinal Diagnostics is a division of Laser Spine Institute, established to service the preoperative needs of patients with the primary goal of optimizing surgical outcomes. Some patients have pain in multiple areas, which requires additional evaluation at our spinal diagnostic center prior to receiving a surgical order. Some of the diagnostic procedures performed are diagnostic facet injections, selective nerve root block and discograms, as well as MRIs and X-rays.

MRI Imaging Suite
We offer a convenient, on-site MRI unit for those who need an updated MRI or if their symptoms change. Your MRI will be reviewed with our physicians after all necessary tests are performed to pinpoint the location on your spine that will be operated on. Our skilled and knowledgeable physicians use an MRI in conjunction with a patient's explanation of symptoms to treat the source of pain in their spine.
Additional Information Related To This Image:
---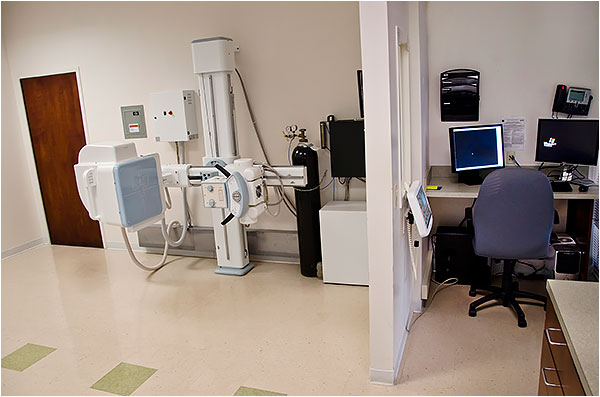 X-ray Suite
We provide an X-ray service to you to better understand your condition and help us determine if you are a candidate for our endoscopic procedures. X-rays are an integral part of our diagnostic process in partner with an MRI and other ordered tests.
---

Scheduling Coordinators
Our scheduling coordinators will serve as your concierge through your streamlined patient experience at Laser Spine Institute. Once surgery is ordered by our physicians, you will meet with one of our knowledgeable scheduling coordinators who will guide you through the remainder of your surgical process.

Preoperative Area
On the day of your surgery at our Tampa surgery center, you will be escorted to our preoperative area. In this area you will meet your surgeon and anesthesiologist. Your surgical procedure will be reviewed and you will be prepared for surgery. If you have any additional questions, your surgeon can answer them at this time.

Operating Room
Laser Spine Institute has state-of-the-art operating rooms that include holmium lasers, high definition endoscopic cameras and video monitors, in-room picture archiving and communication system (PACS) viewing monitors for MRI and X-ray image displays, portable C-arm fluoroscopy with "image push" capability to the PACS system and electronic charting. With our innovative surgical staff, we are able to stay ahead of the curve on technological advancements. All of our surgeons specialize exclusively in our minimally invasive outpatient procedures.

Postoperative Area
After your operation, Laser Spine Institute nursing staff will transport you into our restful recovery area. During this time, our medical staff will monitor your vitals and ensure your comfort during your immediate postoperative recovery. Your caregivers will be waiting for you in the next area, the recuperation area.
Additional Information Related To This Image:
---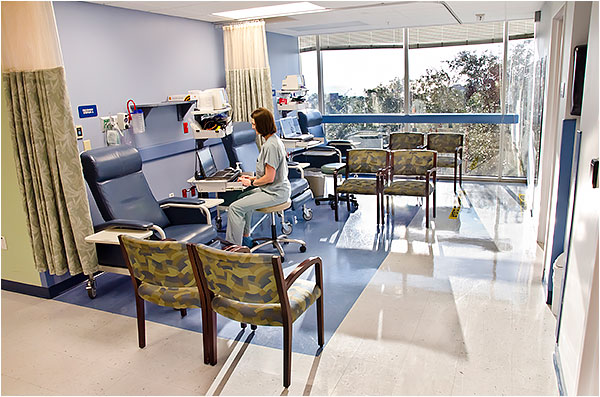 Recuperation Area
After you are ready to be released, you will be escorted to our step down area where your caregiver is waiting to greet you. Once you receive medical clearance and all your postoperative care instructions from your nurse, you are free to return home or to your hotel room for rest and relaxation.
---
Link back to Laser Spine Institute | Tampa