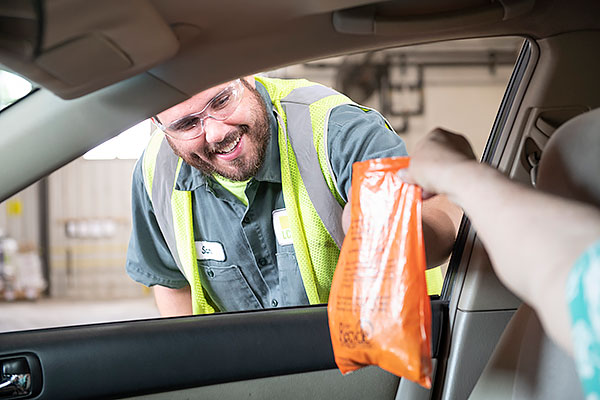 Meet LCSWMA's HHW Staff
LCSWMA Household Hazardous Waste (HHW) Facility technicians are responsible for accepting, sorting, and segregating materials from customers.

Because this position interacts so frequently with the public, excellent customer service skills are required.
Our
Household Hazardous Waste Facility
is the most-visited part of the Transfer Station Complex by residents.
In fact, 65,000 – 70,000 visitors visit the HHW facility each year, and, on average, we collect between 2 and 3 million pounds of material!
This drive thru drop -off facility is the only one of its kind in Pennsylvania and accepts a variety of items for FREE from Lancaster County residents, including: electronics, paint, pesticides, cleaners, batteries and more.
Simply pull into the drive-thru lane and our friendly staff will help you unload your items for proper, safe disposal.
For a complete list of items accepted at HHW, visit
www.lcswma.org
.