Gordon State College - Virtual Tour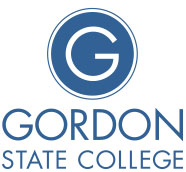 Welcome to Gordon State College!

Located in Barnesville, Ga. with an enrollment of approximately 4,000 students, Gordon students enjoy an intimate academic setting in state-of-the-art classrooms and laboratories. Founded in 1852, Gordon offers students 10 four-year degrees and three associate-level degrees. Explore Gordon's vibrant campus.

Lambdin Green
Welcome to Lambdin Green, the heart of west campus and a favorite place for Gordon students to meet and gather. A beautiful, wide expanse of green lawn located behind Lambdin Hall, our main administrative building, Lambdin Green is a constant hub of activity, whether it's campus events such as orientation, receptions, or Spring Graduation or simply hanging out with friends on a sunny day.

Lamdin Green is also home to Gordon's military memorial. Gordon was originally founded as a military college and the memorial stands as a testament to Gordon's proud history of service and remembrance.

Amphitheatre
The amphitheater is a favorite hangout spot on campus. Considered the entrance to campus and a gateway between the west and east campuses, the outdoor amphitheater is a popular destination for students to enjoy lunch, study, or take part in any number of activities. A centerpiece of campus, the amphitheater's three stairways lead to the Student Center, Lambdin Hall, and Hightower Library.

The Student Center
Step inside the Student Center, and you'll immediately feel the energy of our daily campus life. Enjoy a freshly prepared meal in Highlander Hall. Gather for a lecture or workshop in the auditorium. Buy books and supplies at the campus bookstore. Inside the Student Center you'll also find meeting rooms for student organizations, the Student Success Center, the mail room, and even a well-equipped game room.

Hightower Collaborative Learning Center & Library
Whether it's research, a group project, or a quiet place to study, you'll find what you need at Hightower Library. The modern library presently houses approximately 103,000 books, over 1 million electronic books, 9,637 microfilms, and 4,785 audio-visual materials, as well as archival materials. The library currently subscribes to 147 magazines and newspapers and has available over 6,000 full text online journals in GALILEO.

Outside Gordon Village
Make yourself at home at Gordon Village, the newest addition to campus living at Gordon State. The Village offers a unique blend of living accommodations along with a bistro/café with patio dining. The co-ed residence hall is located in the heart of the Gordon campus with easy access to classrooms and campus amenities such as the gymnasium, indoor pool, walking track, ropes course, cafeteria, and Student Center.

Inside Gordon Village
With room for 400 students, Gordon Village is our College's largest student community. Choose the living space that most feels like home: a double bedroom, one bath; two bedroom, one bath; or two bedroom, one bath with kitchenette/living room. As with all our on-campus housing, Gordon Village amenities include Internet, local phone service, cable, unlimited laundry, study/computer labs, and utilities.

The Instructional Complex
The Instructional Complex is the technology hub of the Gordon campus, housing state-of-the-art multimedia classrooms, science laboratories, and computer labs. Each classroom is networked and features advanced projection systems for instructional presentations. The modern computer lab offers students access to the latest technologies, with more than 70 computers available for student use.

Nursing and Allied Health Sciences Building
The state-of-the-art Nursing and Health Sciences Building is designed to function much like a teaching hospital, with a simulated hospital ward and a practice laboratory. Its Pediatric Simulation Laboratory includes realistic "sim-babies" that can be programmed to cry, move, and react to stimuli. Next to this lab is the Adult Simulation Laboratory where students work hands-on with equally realistic "sim-adults."

Smith Hall
Smith Hall, one of the campus's most historic buildings, houses the School of Education. Inside Smith Hall's state-of-the-art classrooms, Gordon education majors prepare to become effective teachers by learning the latest subject-appropriate methodologies, techniques, strategies, and technology for facilitating learning.

Russell Hall Auditorium
Inside Russell Hall's auditorium, Gordon education students prepare to become leaders in achieving high-quality education for all. With an exceptional program, supported by outstanding teaching facilities, education students find a challenging yet encouraging environment to develop the skills needed to excel, and help others to excel, in the classroom.
Link back to Gordon State College