What is the benefit of having our Customer Support Center (CSC) in the same plant that manufactures your powertrain? Our engineers are right here for you, giving you 24/7 access to their exceptional expertise. They are all certified on the Detroit™ powertrain, so you can call in regarding any problem you encounter on the road. This is also the command center for the Detroit™ Connect suite of connected vehicle services.
Additional Information Related To This Image:
---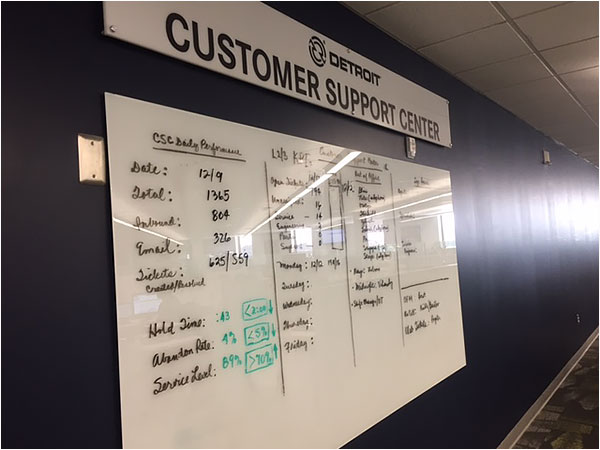 Customer Service Hot Line
Video screens that count down from the two-minute mark are visible throughout our customer service center, to help ensure calls are answered within the required time. We pride ourselves on getting you on the phone with an expert from our team as fast as possible.
---
---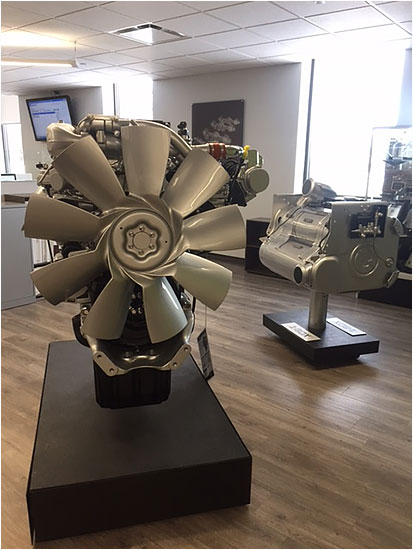 Powertrain Engineering
The Detroit plant houses our manufacturing facility as well as our engineers – maximizing the performance of our production lines and products. You will be hard-pressed to find another engineering team that works as closely to their product as ours.
---
---
Putting Our Heads Together
Among our dozens of customer service professionals are a wide variety of specialists, each with his or her own unique experience at answering questions and resolving issues. So our CSC is built to encourage collaborative knowledge-sharing and continuous learning. Our customer gets the best of our collective technical knowledge, as quickly as word travels over our purposefully lower cubicle walls.
---
---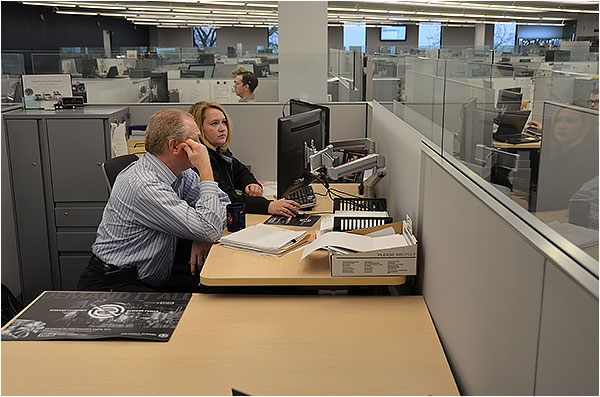 Directors Directly Involved
Our directors' offices have been designed with glass walls to encourage open communication and collaboration. Directors are often found sitting with team members, sharing their expertise and helping to address customer needs ASAP.
---
---
Real Time Responsiveness
Our CSC keeps up-to-the-moment tabs on our incoming customer call activity, assigned responsible parties, and the status of issues. It's all part of our concerted effort between our customer service, warranty and engineering groups to ensure proactive problem solving and the fastest possible resolution for our customers. We are all dedicated to getting you back on the road!
---