Agnes Scott College - Virtual Tour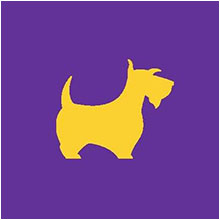 Agnes Scott College is a transformative place; a place where scholarship, leadership, and global engagement aren't just valued, but a fundamental part of our culture. That's why we created SUMMIT. It's our signature approach to the liberal arts that prepares every student--regardless of major--to be an effective and honorable leader in a global society. We do that on our beautiful, 100+ acre campus in Decatur, GA (right outside of Atlanta). Ready to take a peek? Join us for a virtual tour route for a first look.

Ready to become a Scottie? Apply at
agnesscott.edu/apply.

The Quad
Officially known as the Woodruff Quadrangle, the Quad is the heart of campus. Whether it's walking to class, hanging out in a hammock, playing badminton on a warm day, or rushing to cover it in your class colors at Black Cat, the Quad quickly becomes an integral part of the Scottie experience.
Additional Information Related To This Image:
---
Visit us soon!
Are you feeling inspired by what you've learned about Agnes Scott to begin your own SUMMIT? Ready to see our beautiful campus in person?
Click here
to arrange a visit, or, if you would like more information, request to be added to our
mailing list here
.
---

Rebekah Scott Hall, Welcome Center
The Elizabeth Kiss Welcome Center is housed in Rebekah Scott Hall, which was newly renovated in 2018 and is a LEED Platinum certified building. Besides the Welcome Center, Rebekah Scott Hall houses administrative offices for the offices of Admission, Enrollment and Financial Aid on the first floor, and student residences on the upper floors. The Welcome Center is the first point of reference for prospective students, parents, visitors and guests to campus, and visually tells the Agnes Scott SUMMIT story.
Additional Information Related To This Image:

Letitia Pate Evans Dining Hall
Letitia Pate Evans Dining Hall is one of the social hubs of campus--the kind where you not only see your friends and classmates catching a meal, but also your professors, staff members, and even the president. It's a friendly, all-you-care-to-eat location where the chefs know you by name and you can sample international fare, your favorite vegetarian and vegan options, or the famous our famous homestyle meals on "Fried Chicken Wednesday."
Additional Information Related To This Image:
---
Explore Decatur!
If you are interested in venturing off-campus for a meal, you are in luck! Agnes Scott is located in the middle of the foodie hub of Atlanta. From delicious and diverse local options in downtown Decatur to the international flair of Buford Highway, there's a little something for everyone.
Check out our favorites here!
---

First Year Residence Hall
Living on campus is a time-honored tradition at Agnes Scott (87% of students do for all four years). Students build a sense of community with their residence halls, whether that's built in an energy-efficiency competition or during television viewing parties of today's must-watch shows. Winship Hall is a traditional first-year residence hall, housing 150 first-year students as they join the Scottie family.
Additional Information Related To This Image:

McCain Library
Walking through the doors of McCain Library might remind you of the magical library at Hogwarts, but McCain is magical in its own right. In addition to having every book and online resource you need at your fingertips (and helpful librarians for when you can't find them), it has every kind of study space imaginable. In front of cozy stone fireplaces? Check. Hidden window-seats in the sun? Check. Completely silent spaces, collaborative study spaces, and something in between? Check, check, and check. The ground floor of McCain also provides classroom and resource lounges for the college's new co-educational Graduate Studies Programs.
Additional Information Related To This Image:

The Science Quad - Bullock Science Center
The Science Quad is so named because it leads to the Mary Brown Bullock Science Center, the STEM hub on campus. It's where students complete mentored research, work with professors, and exercise their curiosity. That curiosity is in our DNA- literally. Inside the Science Center, you'll find a replica of the DNA of Agnes Scott herself.
Additional Information Related To This Image:
---
Religious Life
Religious and spiritual life at Agnes Scott is as diverse as our student body. Historically founded in the Presbyterian USA Church, our full-time chaplain works to make sure that every student can grow in their faith and spirituality as they wish. Students can join one of our eleven religious student groups, including the Newman Club, Muslim Student Association, Hillel, or UKirk, or take part in the Religious Life Council, an interfaith dialogue group.
---

Bullock Science Center, Laboratory
Does the idea of doing independent research as an undergraduate student sound too good to be true? Here, it's not. 61% of Agnes Scott students complete mentored research, which they have the chance to present at our Spring Annual Research Conference. STEM Scotties can apply to be a Goizueta STEM Scholar, which funds a summer doing mentored research at Agnes Scott in a STEM field.
Additional Information Related To This Image:
Bullock Science Center, Lecture & Biochemistry Lab
Did you know throughout history Agnes Scott students have taken more advanced science and math courses than women in coed institutions? More than one third of Scotties come to us intending to major in the sciences, and they find the support and hands-on experience they need – uniquely tailored to fit them – through such resources as our Science Center for Women and our Post-Bacc Pre-Medical Program.
Additional Information Related To This Image:

Campbell Hall, Center for Academic Excellence
Campbell Hall is a newly renovated living-learning community that houses students in suite-style rooms, classrooms, and Agnes Scott's learning and tutoring support centers. The Jones Center for Academic Excellence, located on the first floor, houses the college's teaching centers, which creates a vibrant 24/7 space for intellectual community. It's also the hub for Agnes Scott Sustainability (and is a LEED-certified Gold building itself).
Additional Information Related To This Image:
---
Sustainability at ASC
Agnes Scott commits to leadership in sustainability as a part of our mission to live honorably. Campbell Hall is LEED-Gold certified living-learning community. It is heated and cooled by a geothermal HVAC system that saves energy and reduces water waste. Electric car charging stations, low flow water fixtures, and motion activated lighting are a few of the other ways this building lessens its carbon footprint. In 2018, the college received a STARS Gold Rating for its sustainability achievements.
Read more on Sustainability at ASC
See photos on Sustainability at ASC
---
---
Learning Centers
Having a difficult time understanding a concept in a calculus class? Want to explore an idea in economics further? Need to brush up on your presentation or research paper skills? While professors are always open for questions, we also have our Center for Writing and Speaking, Economics Learning Center, Sociology and Anthropology Research Lab, and the Resource Center for Math and Science. These centers are led by trained peer tutors who can help you ace the class (or maybe become a tutor yourself).
---

Campbell Hall, Lecture Room
The intellectual flexibility provided by a liberal arts education is essential to success today. Coupled with our ground-breaking approach to the liberal arts, our SUMMIT curriculum, you'll be prepared to lead in any setting you choose. Our Scotties benefit from a 10:1 student:faculty ratio, and an average class size of 16.
Additional Information Related To This Image:

Charles A. Dana Fine Arts Building
The Charles A. Dana Fine Arts Building is the center of the arts scene on campus. It houses studio spaces, media arts labs, the Winter Theatre (a small-scale theatre performance space), and the Dalton Gallery, a showcase space for local, alumnae, and student art exhibitions. Combined with music practice rooms and performance spaces in nearby Presser Hall, there's a space for wherever your artistic talents take you.
Additional Information Related To This Image:
---
Fine Arts of Dana
Interested in acting, script writing, theater production, creating? The Dana Fine Arts building is home to Blackfriars, Agnes Scott's student theater troupe. Having been formed in 1915, it is the oldest continuously performing theater troupe in Atlanta. Students engage in all aspects of producing the performances enjoyed by the Decatur community. In addition, Dana is home to the Dalton Gallery, which showcases exhibits by well-known global artists throughout the year.
---

Athletics
Smart Women Sweat at Agnes Scott--that's the motto for our six NCAA Division III teams of student-athletes. If you want a student focused, competitive athletics experience in basketball, cross country, soccer, softball, tennis, or volleyball, you might be a Scottie athlete (learn more about our athletics here). And if you want things a little more relaxed, no worries--our intramural program includes dodgeball tournaments and quidditch.
Additional Information Related To This Image:

Alston Student Center
The Alston Campus Center is a central place of involvement and activity for the campus community. The ground level, also known as "The Hub," is where you'll find students grabbing a quick meal at Mollies Grill or a cappuccino at Black Cat Cafe, studying quietly or meeting with their club or organization.
Additional Information Related To This Image:
---
Get Involved
At Agnes Scott, our vibrant campus community is as much responsible for the leadership skills you will develop here as our SUMMIT curriculum. You'll find ample ways to get involved and to thrive on campus, along with guidance of supportive staff from these offices located on the upper levels of Alston: the Center for Student Involvement, the Gue Pardue Hudson Center for Leadership & Service, and the Gay Johnson McDougall Center for Global Diversity and Inclusion.
Learn more about leading on campus here
---
Link back to Agnes Scott College